We meet again – South Korea v. Japan
October 11th, 2010 | by: Aidan |

View Comments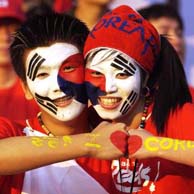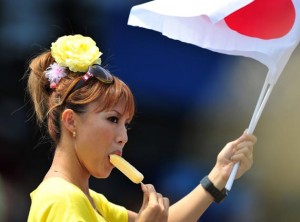 And so to the next chapter in the long history of our footballing rivalry with South Korea, as the two sides face off for no less than the third time this year.
So far things have been going decidedly in the Korean's favour with a 3-1 victory in the East Asian Championships in Tokyo back in February, followed up with another victory, 2-0 this time in Saitama, in the lead up to the World Cup.
It was of course a World Cup that would prove successful for both as Asia had two qualifiers for the last 16 for only the second time. That outcome was more of a shock for Japan than it was for South Korea though, who have been the premier Asian football nation (when it comes to World Cups anyway) for some time now.
For both this is the final match (based on current schedules anyway) before heading off to the Asian Cup in January – a tournament where both would hope to do very well – and so is the final chance for some to make it into their coaches reckoning.
Alberto Zaccheroni's Samurai will be in high spirits after the win over Argentina, but I would expect there to be a few changes for this one. One change will be enforced after the withdrawal of Shinji Okazaki from the squad.
Shinji Okazaki, who scored the only goal against Argentina of course, has an inflamed hamstring. This could either allow Takayuki Morimoto to play as the main attacking threat, perhaps with either Keisuke Honda or Shinji Kagawa to play just off Morimoto, or it could give Ryoichi Maeda a start after he impressed late on against Argentina.
Two other withdrawals are Marcus Tulio Tanaka and Takuya Honda, neither of whom played against Argentina. Tulio has a knee injury and Honda a strained thigh.
The team have shown a good collective performance for their new coach, with a reasonable level of attacking threat – especially in the context of who our opponenet was last Friday. Now we face opposition more similar to us in status and ambition. Can we play with attacking intensity at the home of our nearest rivals, and a big rival for Asian success?
Other questions…will Kawashima sit out after being substituted the other day, allowing some valuable experience for his understudys? Will another makeshify defensive line keep things closed against the Koreans? They held out against Argentina but at times that had mroe to do with wasteful finishing, as Argentina's skilled attack broke through several times.
This will be the 65th A international between the two nations (according to FIFA's records – although more will have taken place in Olympic qualifiers and such like) which makes it one of world football's most regularly played rivalries.
South Korea are considerably better off in terms of the overall record with 35 wins compared to Japan's 11, with 18 drawn games (including a couple that went to penalties), but Japan are currently ranked higher.
Japan's record in Korea isn't all that promising either, with three wins coming in 16 attempts (12 of those being defeats). The most recent win in Seoul was in 2003 with a 1-0 friendly victory with a goal from Yuichiro Nagai – his only international goal in his 4 Blue Samurai appearances.
Subscribe

Japan World Cup Team Blog RSS Feed

Share
blog comments powered by Disqus