Takeshi Okada – AFC Coach of the Year
November 25th, 2010 | by: Aidan |

Comments Off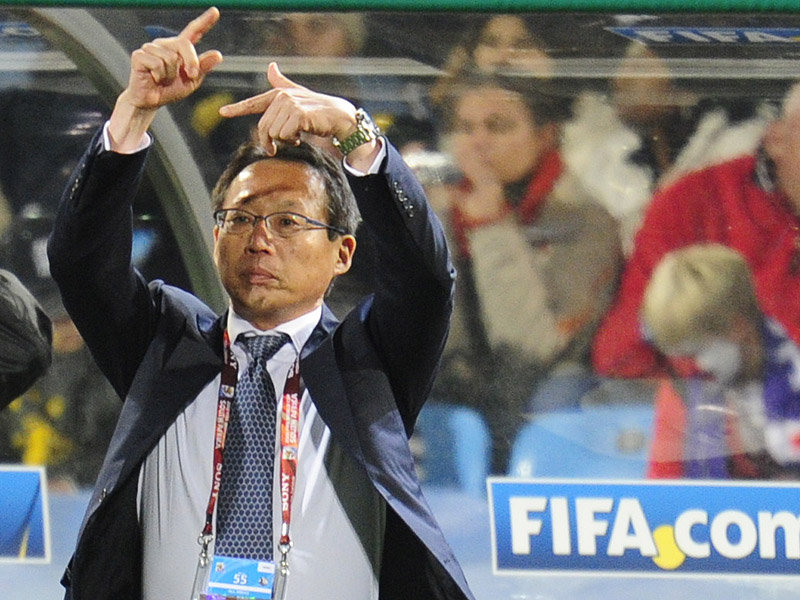 What a year for Takeshi Okada. Castigated by all and sundry, booed by his own team's fans at the encouragement of the JFA President, and campaigns to have him ousted prior to the World Cup.
Then of course the World Cup came along, he came up with a revised tactical plan which worked well, Japan reach the last 16 and only miss out on a first ever quarter final place in a penalty shoot out. The team are heroes and Okada finally gets some credit, before promptly leaving to become a farmer.
And now he has been named AFC Coach of the Year in an awards ceremony in Kuala Lumpur.
The award was collected on his behalf by JFA Technical Director Akihiro Nishimura who said…
"I am collecting this award on behalf of Okada-san who couldn't come because of commitments"
Presumably the farm work was at a crucial stage! He continued…
"Okada-san said this award belongs to all the coaches of Japan. They are the ones who work hard to develop amateur football to professional levels. This is dedicated to all the coaches of Japan.

"Okada-san would like to thank AFC for this great honour."
Very well done Okada-san, and some very gracious comments too. We've all given vast amounts of stick to Okada early this year in particular, but he deserved great credit for turning the expected disastrous World Cup into Japan's best ever performance.
Huh Jung-Moo, South Korea's World Cup coach, was runner-up with the Seongnam Ilhwa coach Shin Tae-Wong in third.
Japan also won the AFC Fair Play Association of the Year award too, which Junji Ogura is rather proud of…
"To be frank, I wanted to win this award because of the prestige attached with it. This award will motivate our players to play more in the spirit of fair play which is so important in football."
…although I think the coach of the year one is rather more of an achievement!
Subscribe

Japan World Cup Team Blog RSS Feed

Share
Comments are closed