Japan and Peru draw a blank
June 3rd, 2011 | by: Aidan |

Comments Off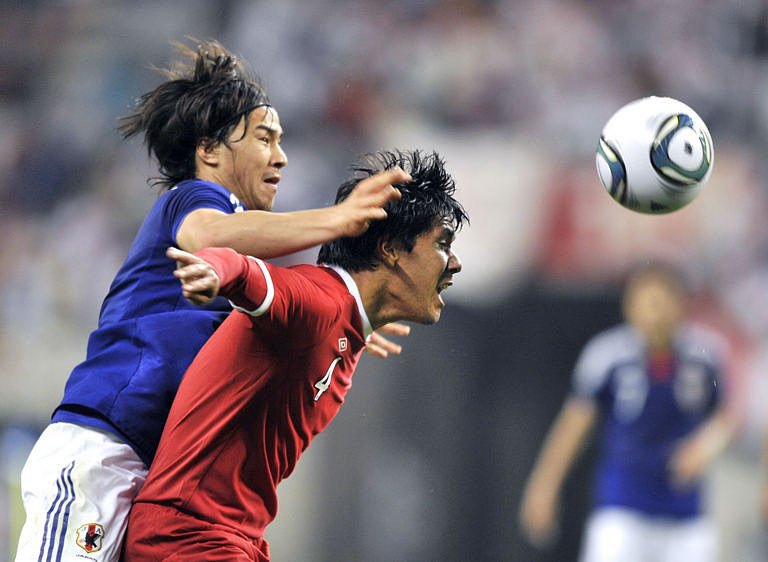 Well that was a bit of a damp squib from Japan with a 0-0 draw with Peru in the Kirin Cup opener.
Peru were the more likely victors, with Eiji Kawashima putting in a good display in goal to keep Japan level.
Big Zac commented afterwards…
"We had a different lineup to what we have been playing until now and I had the chance to look at new players. We were better in the second half and I think that we can take positives from this game."
Ok, so yes he's right that there were a few new players involved, particularly in the first half, who has been able to have a look at, and yes there are always some positives to take, but it wasn't the most inspiring of displays.
The second half improvement he refers to also meant a change of formation from Zaccheroni's favoured (or at least it was in Italy) 3-4-3 to 4-3-3 which seemed to suit the players better on this occasion.
He continued…
"I wanted to see how the new system and the new players can work. The 3-4-3 system didn't work (as) I had expected, but it's not a surprise as I used new players. We always try to play our own game, but we couldn't do it today like we usually do in other games."
Making his debut from the start was Daigo Nishi in midfield, with the likes of Honda and Nagatomo starting from the bench. Also on the bench (though not making it on for his debut) was Takashi Usami who was being strongly linked with a move to Bayern Munich this week…
Japan's Olympic squad also played this week, beating Australia 3-1 with 2 more goals from Kensuke Nagai (who has scored a hatful at that level and will surely get an opportunity for the seniors before long?). That was a warm-up ahead of the Asian qualifying tournament for the 2012 Olympic Games.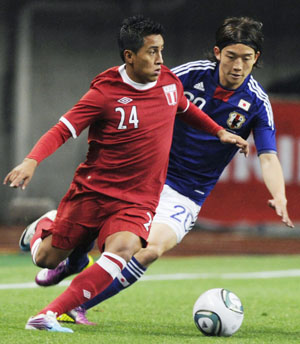 Subscribe

Japan World Cup Team Blog RSS Feed

Share
Comments are closed