Copa America Withdrawal?
April 4th, 2011 | by: Aidan |

Comments Off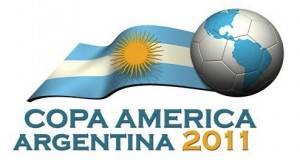 Having earlier suggested that Japan will still go to the Copa America this summer, despite the domestic season in Japan now running through the summer break, it now is being suggested that the national team may have to withdraw after all.
Quotes from JFA President Junji Ogura have appeared in various media sources today and yesterday which don't make any commital either way, but is being interpreted by these media sources as being a precursor to Japan's withdrawal.
Judge for yourselves, here are Ogura's words…
"It's not for me to say because it's not our decision, but they understand our situation that we have to use the month of July."
He said this while on his way to meet the CONMEBOL federation chiefs in Paraguay, so we'll see what happens shortly no doubt, but it was hardly the statement of intent that some news reports make it out to be.
While understanding the reasons for a potential withdrawal I think it would be a shame and a missed opportunity. Playing in Argentina against a different style of opponent to that which Japan usually faces, and in a competitive situation, would be a great learning experience for Japan's squad.
Additionally with the next World Cup being in South America it would be no bad thing to have some experience of that environment, although the 2013 Confederations Cup will see Japan making the trip to Brazil.
We shall see what happens…
Subscribe

Japan World Cup Team Blog RSS Feed

Share
Comments are closed