All good things must come to an end…
June 20th, 2011 | by: Aidan |

Comments Off

It's been a blast, it's been fun, but it's over. Sadly I am stepping down as Japan national team blogger due to simply not having enough time to do the site justice anymore.
My stint on these virtual pages has seen Japan secure their World Cup and Asian Cup qualification. It has seen the dark days of early 2010 with all things Okada, and the poor East Asian Championships and pre-World Cup form. It has also seen the dramatic change in fortunes in South Africa which saw Japan reach the last 16 and so very nearly go one step further – Japan's best ever World Cup showing.
It has seen the embarrassing search for a new boss and the eventual appointment of Alberto Zaccheroni, still unbeaten as Japan manager. It has seen a win over Argentina making Japan the Unofficial Champions of the World. It has seen Japan winning Asian Games gold with the kids last autumn.
It has seen a stuttering start to the Asian Cup lead to eventual triumph in a series of hugely dramatic matches in Qatar earlier this year, and the qualification for the Confederations Cup that goes along with being Champions of Asia. What it has not seen is Japan going to the Copa America, but you can't have it all eh?
Well it's been a blast, and I loved it all. During the World Cup and Asian Cup in particular blogging about the Samurai Blue has been really exciting, and all the better for all the readers and commenters who have added to the discussions and shared their thoughts alongside my articles.
So thanks to all of you who've read and commented on here, it wouldn't have been the same without you.
And if any of you fancy taking over from me on here get in touch with the powers that be of this website and soon you too could be offering up your views to the world!
So I'll finish with a few pictures of the team's recent times and head off into the sunset with a final お疲れ様でした .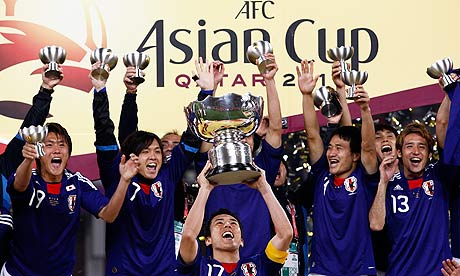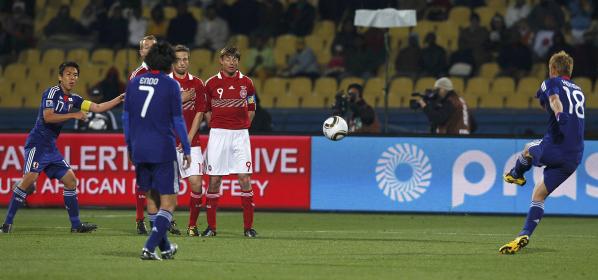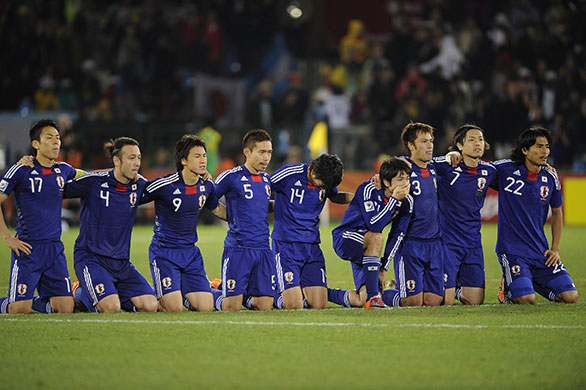 Subscribe

Japan World Cup Team Blog RSS Feed

Share
Comments are closed